Navigating barriers to health care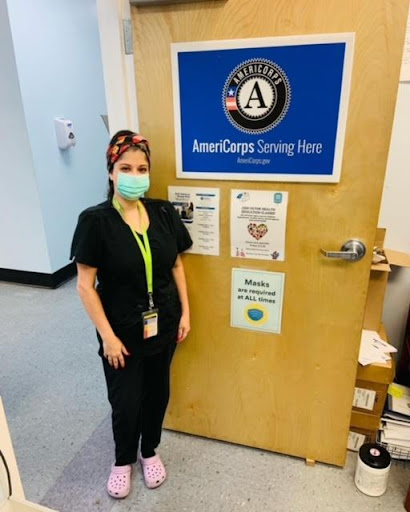 My experience in the National Health Corps program, as a medical eligibility coordinator (located at the Sulzbacher medical clinic in downtown Jacksonville, FL) has broadened my perspective on how accessibility and gaining quality healthcare is a common dilemma within the United States. As a non-profit, federally qualified health center, the clinic sees all kinds of patients with or without insurance, low-income or under the federal poverty line, etc.  I ask patients about their housing and income situations to calculate their sliding fees, so that their visitation fees are adjusted to their income levels.
The many conversations I have with patients reveals how much of a struggle it is to afford the cost of living, including healthcare costs such as prescriptions at a pharmacy, or health insurance. If a patient is homeless, in a recovery center, work-release program, or in any other kind of transitional housing and is not employed, it is requested that they provide proof with a letter stating that they are in that situation. This proof allows their copayments on the sliding fee scale to have a $0 charge annually. At least when they come to the Sulzbacher clinic, having free health care services and medications is one less problem to obtain in their lives.
It has always been a passion of mine to advocate for vulnerable groups of people within a population, and to increase social awareness on the dire need to change how the United States healthcare system functions. There are many loopholes in dealing with private insurance companies, Medicaid / Medicare, and just the overall costs in general when it comes to accessing preventative health care services and/or treatments. My hope for the future is a shift on how health is viewed, and that it should be a right and not based on privilege. It should not be private insurance companies dictating what is or is not financially covered, and what a patient needs - that decision should be between the provider and patient. Also, life-saving medications or treatment options for a variety of communicable or chronic conditions, cancer, etc. should not leave a patient and their families in astronomical debt. Therefore, I am grateful for the learning experience and doing my small part to help keep costs low for new and existing patients at my host site.