Not Just a Senior Center: Curry's Model of Whole-Person Integrative Healthcare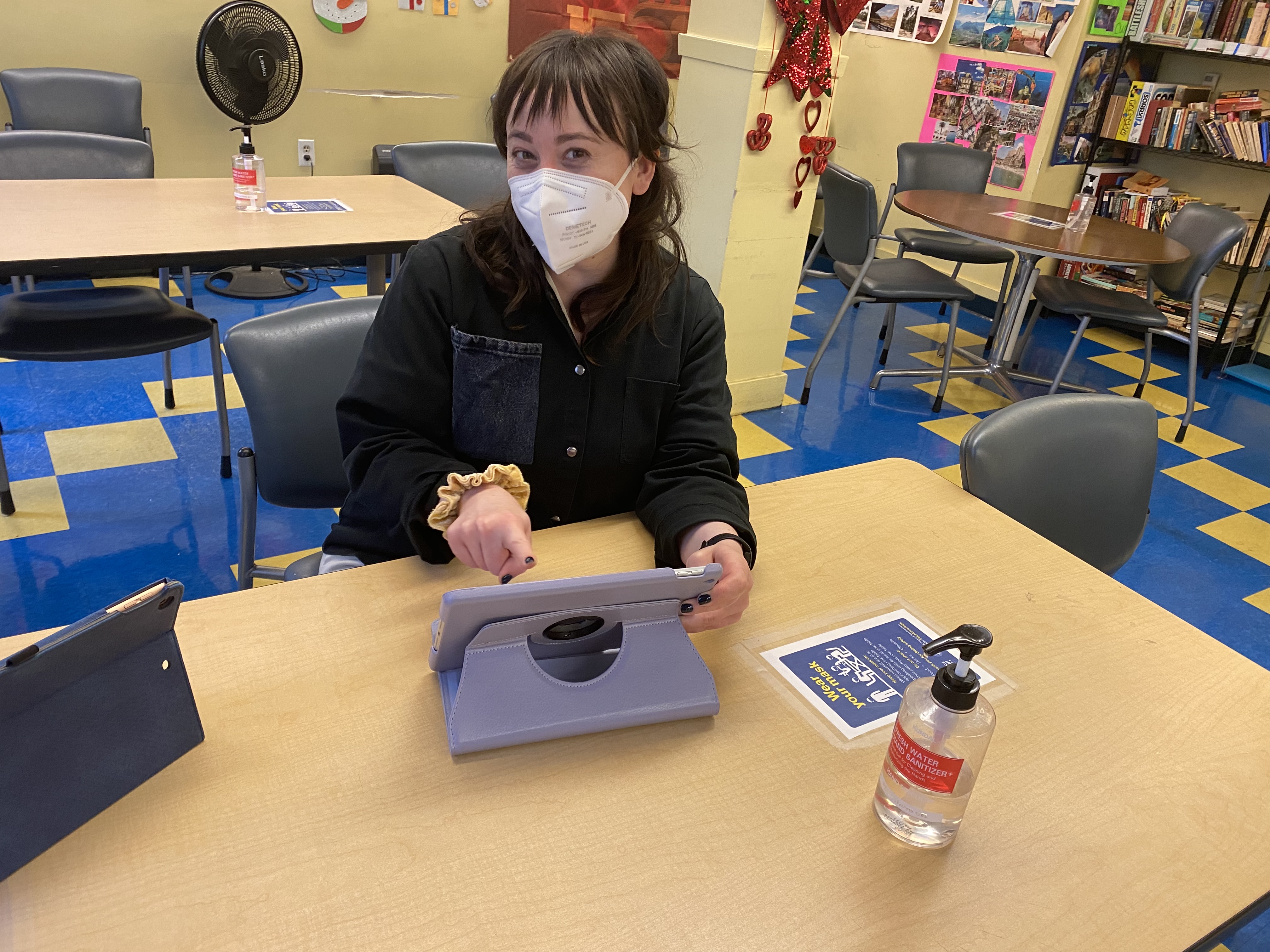 My name is Hannah Griggs. I grew up in Palo Alto and have lived in Oakland, California for the past nine years. I'm currently a National Health Corps Member serving at Curry Senior Center in San Francisco. I was first introduced to working with seniors living in the Tenderloin in 2020, when I volunteered with Project Open Hand, delivering medically-tailored meals to homebound seniors. Checking in and developing relationships with clients who I saw week after week was my greatest joy during the early stages of the pandemic. My volunteer work with Project Open Hand propelled me to join National Health Corps to serve at Curry, a Project Open Hand partner organization serving the same population: older adults living in San Francisco's Tenderloin.
One of the reasons I love serving at Curry Senior Center is that it models the kind of stellar whole-person integrative care that every older adult deserves. The warm and dedicated Curry clinic team treats 1,190 primary care patients each year. Social workers manage everyday needs and help older adults access in-home supportive services, mental health care, substance use counseling, and other resources. Health navigators accompany and arrange transportation to and from medical appointments.
The wellness team provides individualized health coaching, nutrition and chronic disease management courses, technology navigation, and life-long learning opportunities. LGBTQ+ and Trans Program Managers create affinity spaces and plan social events. In addition to providing a cafeteria and Drop-In Center, Curry offers thirteen apartments for formerly unhoused seniors. All programs offer home visits as well, enabling those most vulnerable to receive services however needed. Curry is a paragon of whole-person integrative healthcare.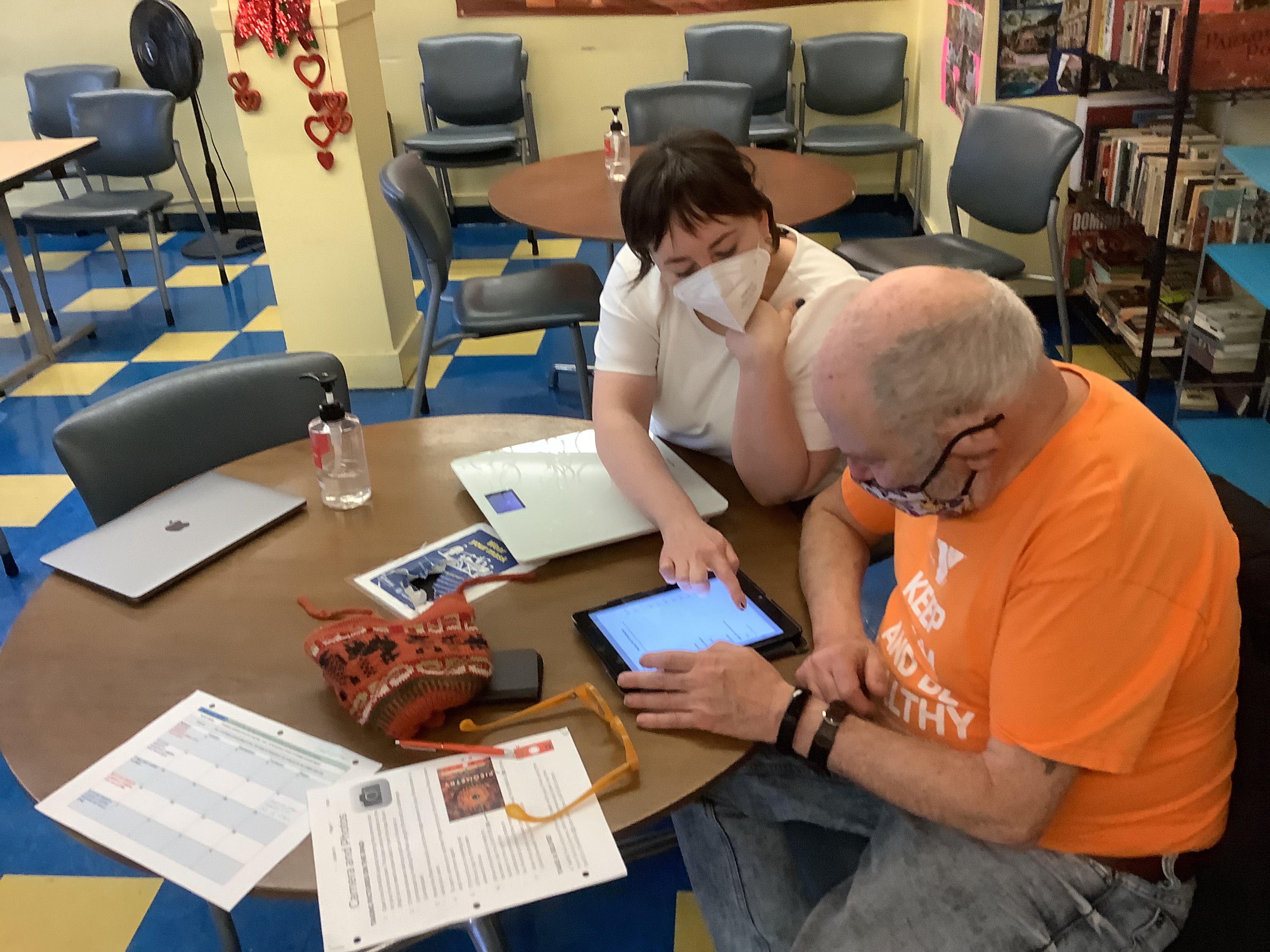 Our comprehensive care requires communication: we have program meetings to discuss clients' needs and refer them to services within Curry and with partner community organizations. At Curry, I see clients advocate for themselves: get the services they deserve, navigate the safety-net system, and collaborate with our clinical and wellness teams to meet health goals and manage chronic conditions.
My role as part of the Senior Vitality Program is to collaborate with program staff, health coaches, volunteers, and Community Tech Network teachers to provide a 12-month iPad Academy for 90 English-speaking seniors and 25 seniors in Russian and Cantonese-speaking cohorts. I support clients by co-teaching iPad classes, offering one-on-one technical assistance, and coordinating tutoring appointments.
Senior Vitality's mission is to build self-efficacy by bridging the digital divide while teaching health self-management and increasing social connections along the way. When clients graduate from Senior Vitality, they have the choice to enter our Maintenance Program and continue to learn technology skills in a group setting. After completing the program, seniors keep their iPad, digital scale, and Fitbit so they can continue using these essential tools to manage health and stay connected.
Volunteering with Project Open Hand and serving at Curry have confirmed my desire to practice geriatrics in a whole-person integrative care clinic like Curry's—then start one.