November is National Diabetes Awareness Month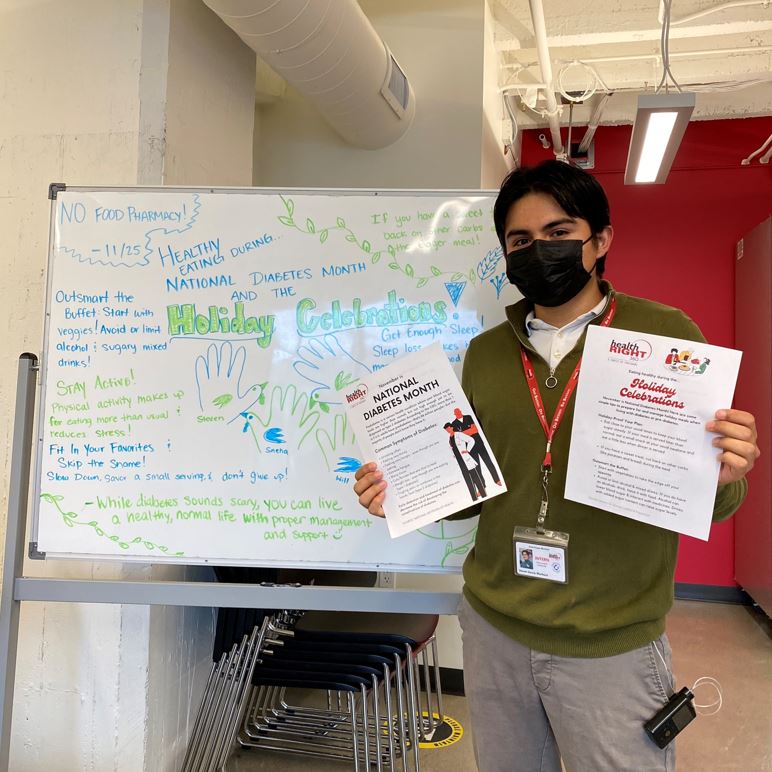 Hi! My name is Steven Garcia-Machuca (he/him) and I was born and raised in Basalt, Colorado. I am currently taking a leave of absence from Harvard University for the 2021-2022 school year, where I concentrate in History of Science with a secondary in Global Health and Health Policy. I serve as a Quality Improvement/Diabetes Care Coordinator at HealthRIGHT 360's Integrated Care Center.   
November is National Diabetes Awareness Month and I have a lot to say about it. My tenth diaversary, the anniversary of the day I was diagnosed with type 1 diabetes, is coming up on December 19th. The endless finger pricks, injections, and carb-counting of the disease have been my reality for the past ten years, teaching me valuable lessons of bravery and perseverance from a very young age. Despite these beneficial experiences, my path to controlling my disease has been particularly challenging at points. Like many diabetics, I have often felt like I could control everything in my life except for my diabetes. And yet I remind myself to try again.   
Today, a type 1 diabetes diagnosis is no longer a death sentence. Medical breakthroughs in insulin delivery such as automatic insulin delivery pumps and continuous glucose monitors have helped insulin-dependent diabetics control their blood glucose levels and live normal lives. However, for low-income families like my own, the high cost of diabetes can often only be met with effective medical insurance plans that are able to cover the exuberant costs of medications and doctor visits. Individuals without access to adequate insurance plans face many struggles, often resorting to dangerous practices like insulin rationing or skipping recommended medical visits in order to grasp the chance of staying alive.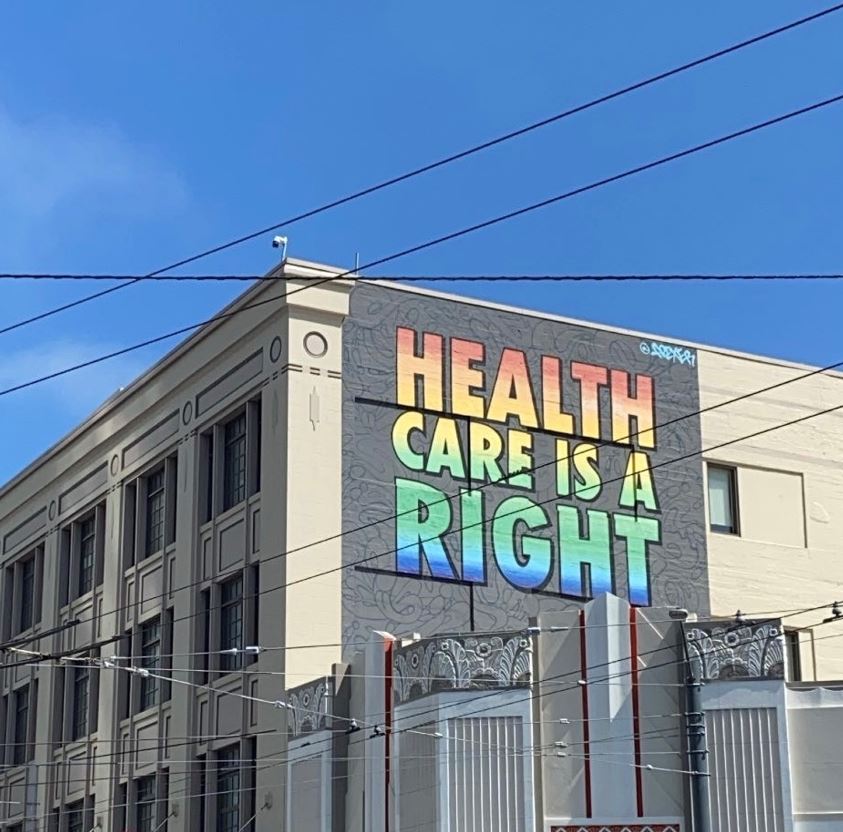 As a Federally Qualified Health Center, HealthRIGHT 360 is one of the few clinics in the country that does not turn anyone away because of their inability to pay, serving as an important safety net for many uninsured patients. The clinic recognizes that healthcare is a right, not a privilege. As someone who understands firsthand the difficulty of accessing affordable, integrated care due to lack of insurance and underinsurance, serving at HealthRIGHT 360 is an honor. My role as a care coordinator entails creating systematic approaches to improving outcomes for patients with chronic conditions. Ensuring that patients are engaged in integrated care includes nutritional education at our weekly food pharmacy, which connects patients with chronic conditions and food insecurity with healthy foods.
For the month of November, our focus has been on promoting diabetes awareness, educating patients on symptoms and disease prevention, and offering tips to stay healthy during the holiday celebrations. Speaking with our patients reminds me that living well with diabetes takes emotional, mental, and physical strength. The opportunity to help patients access compassionate integrated care has further solidified my desire to continue advocating for low-income communities of color. Alleviating some of the barriers that diabetic patients face has already taught me more about health policy and the power of public health service; I am eager to continue learning more during the rest of the service term.