A Wraparound Approach to Health Care
Hello, my name is Charlotte Kishi (she/her). I am originally from Arizona and graduated from the University of Arizona with degrees in Molecular and Cellular Biology and Political Science. Following college, I taught middle science and computer science in East Oakland, then subsequently taught high school Biology in Hayward. In transitioning to the medical field, I have served as a Substance Use Disorder Access Coordinator at HealthRIGHT 360's Integrated Care Center since September 2020. Below I share my experiences gained and reflections from my time serving in my role.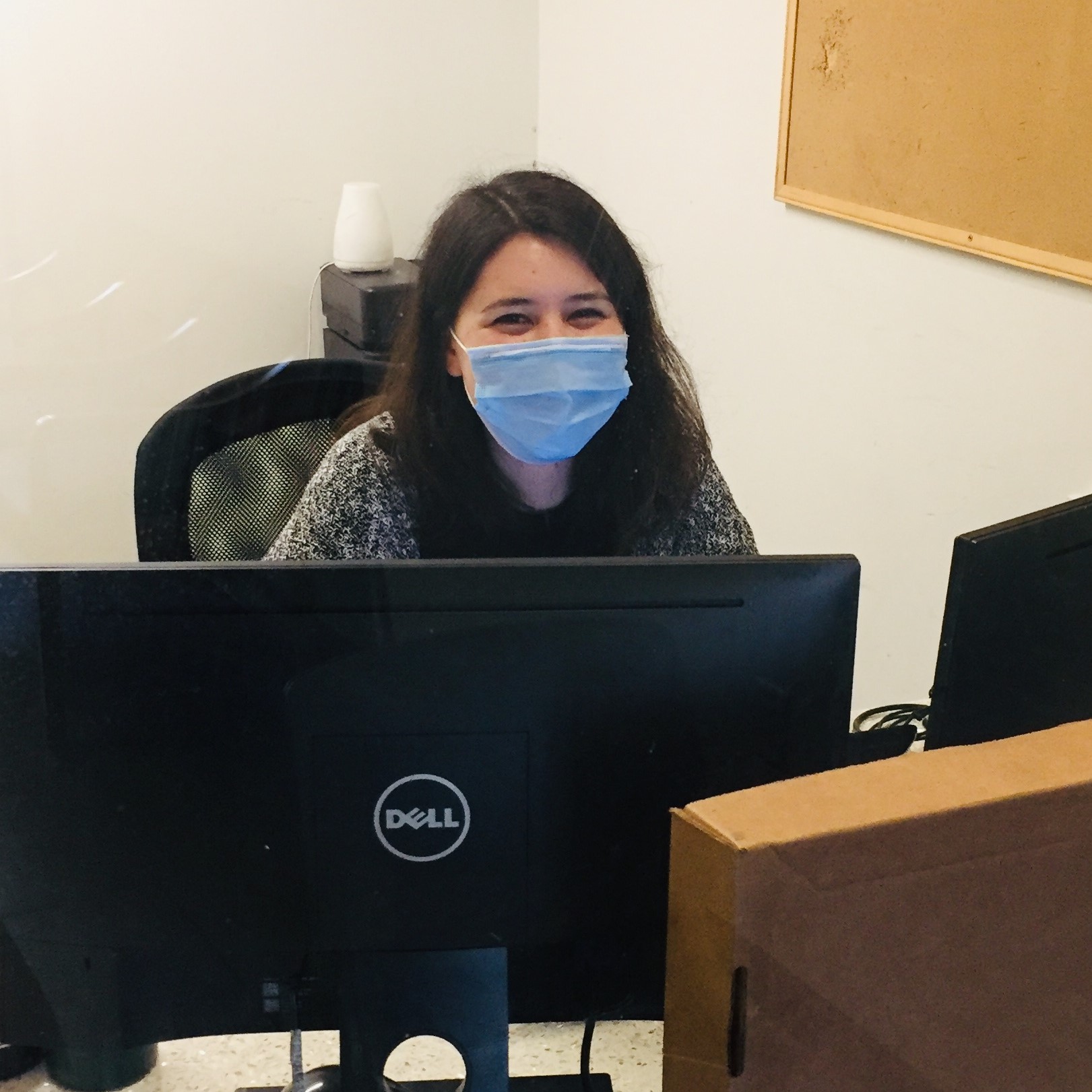 Health is not only impacted by biological factors of disease--it is also shaped by context, lived experiences, and access. This is the valuable lesson I am reminded of each day as I interact with patients who walk through the doors of HealthRIGHT 360's Integrated Care Center. As a Substance Use Disorder Access Coordinator, one of my roles is to connect patients hoping to enter our residential detox programs to medication assisted treatment (MAT), primary, and dental care services. HealthRIGHT offers medical services as a community clinic, including primary, dental, psych, and MAT care services. As an integrated care center, it also offers wraparound services including therapy, outpatient treatment, residential detox treatment, Food Pharmacy, and a resource center. For our patients hoping to enter our residential detox programs, being able to offer these wraparound services is crucial to providing them with the support they need to begin a path towards recovery. 
Our patients come to our clinic at their most vulnerable moments—often without stable housing or established health care, and lacking support systems. In listening to our patients' stories, they share how their substance use serves as a coping mechanism to deal with current or past trauma. What may have started as a coping mechanism, however, soon turns into a habitual pattern driven by their body's biological pathways—using becomes the only means to avoid the difficult and sometimes dangerous symptoms of withdrawal. In order to safely begin detox, I help connect patients to see a MAT provider so that they can get the withdrawal management treatment they need to be medically stabilized. Our patients often float in and out of homelessness due to lost jobs and lack of support from estranged family members and friends, further exacerbating gaps in needed care. These gaps mean that critical and time-sensitive treatment of chronic conditions, including diabetes and hypertension, and infectious diseases, including HIV and Hepatitis C, goes unnoticed. Being able to connect our patients to a primary care provider as they enter program means that our patients can get the needed treatment that they deserve.
In one recent instance, I spoke with a patient who shared the pain and fear brought on by homelessness. After abruptly being forced to leave their apartment, they began living on the streets until they were ultimately offered a place at one of the city's Shelter in Place (SIP) hotels. They shared that the trauma and uncertainty surrounding their living situation has only exacerbated their anxiety and depression—using substances has served to deal with this painful trauma. With so many other worries on their mind, they expressed shame in not seeking treatment earlier. I gently reminded them that they were with us that day, and that was everything. When I told them that I scheduled them to see a doctor that day, they were relieved. They hoped that by confronting their substance use, they could begin to focus on other goals they had for their future. Being able to bridge our patients with needed care has showed me that addressing burdens caused by health issues is essential to allowing people to see out their potential.  
I am in awe of our patients' resiliency—despite all they have been through, they continue to hope for and work towards a better future. And yet, we cannot expect them to journey on their path to recovery alone. It takes a village—from providers constructing withdrawal management treatment plans, to therapists working through patients' mental health diagnoses, to case managers connecting clients to jobs, housing, and education opportunities—to support our patients as they begin their journey towards recovery. In striving for improved health outcomes for the collective society, we must provide the means for people to be able to seek care, get treatment, and stay healthy. 
Now in my tenth month at the clinic, I have watched as patients entering our detox program at the beginning of my service have graduated from the program and begin the life they once only dreamed of living. Just as I have learned from the resiliency of our patients, I have also been humbled by the tireless work of the medical care teams, AOD counselors, case workers, therapists, and the operations managers-- each of them collaborating to provide the medical care, resources, and equitable systems to support those seeking care under HealthRIGHT's roof. As I near the end of my service term, my experiences at HealthRIGHT have solidified my desire to work towards building systems of care that enable everyone to live out their full potential. I hope to continue to learn about the contexts by which health is shaped and then work to address the factors impacting health both in-- and out of--the exam room.